Material Testing
Insulating materials serve an important protective function for electrical and electronic devices and ensure the safety of the product. They protect the user of the product from the dangerous effects of electric current on the body. Other important functions are often insulation against heat (cold) and moisture.
Our materials testing laboratory in Munich supports you with the following tests, among others:
Reproduction of the effect of flames on insulating materials of electrotechnical equipment,
assemblies, housings, and components (fire tests)
Test of the flammability of insulating materials and end products (glow wire test)
Determination of tracking formation for solid insulating materials (creepage current tests)
Determination of the heat resistance of solid insulating materials for electrotechnical equipment,
assemblies, and components (ball pressure tests)
Testing granulate plastics
We offer granule testing to the manufacturers of insulating materials. The distribution of the granules is facilitated using the evidence from the material tests.
This evidence allows manufacturers and buyers to draw conclusions about the end product and investigate whether the selected granules are able to meet the requirements of the product standard.
In some product standards, various material tests on the granulate are already accepted, thus reducing the development and testing process for the end product.
We are happy to support your developments by conducting tests for the early detection and correction of vulnerabilities.
Testing of components, parts, and materials, e.g.: textiles, fabrics, fibers, nonwovens, plastics, rubber, natural fiber connections, wood / lumbers, foam, cables, wires
For product manufacturers, we offer material tests on test strips, individual assemblies, and components of their product. From the evidence gained, manufacturers of the end product can draw conclusions as to whether the processing of the granulate used is correct and whether the requirements of the product standard are being met.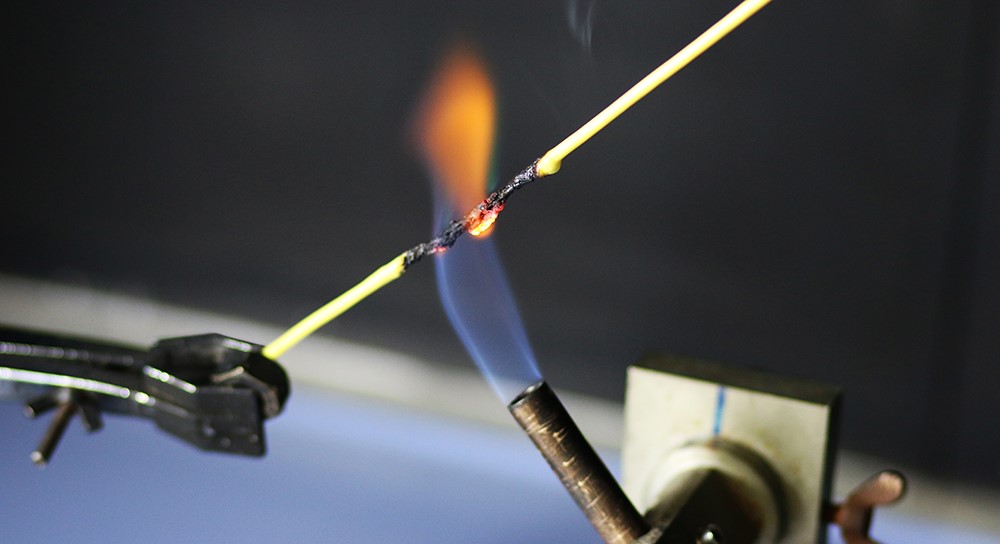 Contact:

Armin Hudetz
Fon: +49 (0)89 787475-133
Fax: +49 (0)89 1250406-4100
E-Mail: This email address is being protected from spambots. You need JavaScript enabled to view it.

Customer Service
Fon: + 49 89 78 74 75-222 
E-Mail: This email address is being protected from spambots. You need JavaScript enabled to view it.


Related links

--------------------------