EMC Test / EMC Certification
The Center for Quality Engineering of the SGS Germany GmbH in Munich is ready to perform your EMC-planning. Thereby it is the aim, to work out the needed level of immunity and the limits for emitted interference and to determine this results in quality specifications. Controlling and testing are important ingredients of quality assurance – also in the field of EMC. We are supporting developers and designers to realize reasonable EMC-Measures and we perform all necessary EMC tests. That compliance to the EMC requirements according to to the EMC-directive is the base for the CE-marking, which is required by law. The Center for Quality Engineering of SGS Germany GmbH in Munich performs EMC-tests and safety tests on equipment and on systems in its accredited laboratories. The engineering skills and the test-equipment allow to perform all measuring procedures for immunity, emissions, ESD, conducted vehicles transients ...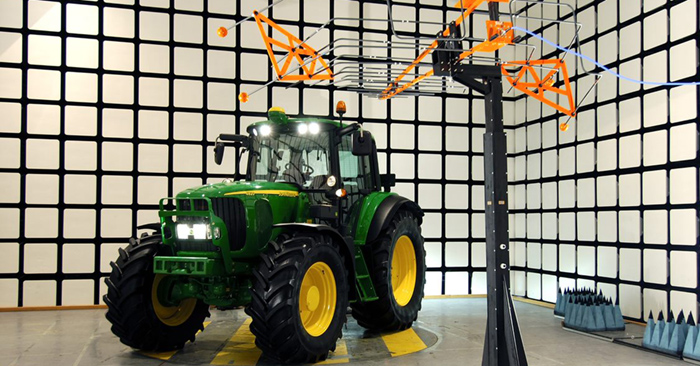 We cover the following relevant EMC standards:
EN, IEC, Telcordia, VCCI, VDE, CISPR, ITU-T (CCITT), FCC, ETSI, VG, MIL.
We provide the following measurement methods:
Immunity to interference
Emission measurements
ESD tests
Conducted vehicles transients
Harmonics and flicker
Our EMC-Service:
Download: EMC Test Center (PDF)
Contact for EMC and product safety
Armin Hudetz
Fon: +49 (0)89 787475-133
Fax: +49 (0)89 1250406-4100
E-Mail: This email address is being protected from spambots. You need JavaScript enabled to view it.