e-Mobility Laboratory
Lithium Ion batteries testing and approval services

Battery requirements
The battery is the key component for the propulsion of electric vehicles. Whether one is speaking of performance, safety, or durability, the high voltage storage must meet the requirements necessary for the battery's automotive use.
 
The proof
SGS Germany's laboratory is a recognized partner of the automotive and battery industries. This laboratory provides all of the technical verification required. The customer benefits from the laboratory's ISO 17025 accreditation as well as from its long-standing practical experience with lithium ion batteries.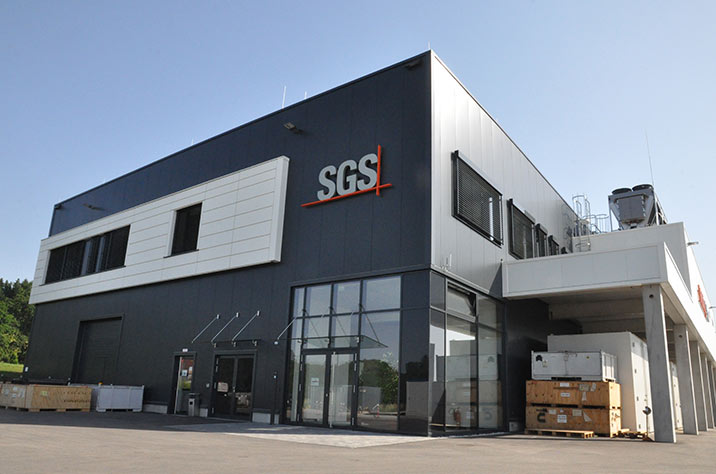 Testing facilities cover stringent specifications
Characterisation / performance
impedance, energy efficiency, SOC, driving cycles
durability (fully-automated testing for BEV / (P) HEV)
calendric / cyclical (electrical, thermal, combined)
comprehensive facilities for environmental assessment
temperature, humidity, condensation
vibration, shock (300kN shaker, also across different temperatures)
immersion, salt mist, corrosion
IP tests, spray, splash, wave water, dust
transport with height simulation (altitude)
EMC laboratory for EV and HEV-batteries
safety / abuse tests in 5 special rooms
nail penetration, crush
drop test / stack test
crash, rollover
overcharging, over-discharge, rapid charging
external short circuit
thermal stability, simulated fuel fire
high-voltage safety, isolation (ISO 6469, UN ECE)

From the cell to the battery system
Whether cells, protection circuits, batterymanagement systems, modules or battery packs, SGS tests to the OEM's specifications and established standards.
ISO (ISO 12405, ISO 26262, ISO 16750, ISO 62660 and others)
IEC (IEC 62133, IEC 60086, IEC 61960, IEC 62281 and others)
UN ECE (ECE R 10, ECE R 100) from the current status to the latest revision
UN 38.3 (UN 3480), ADR
SAE (SAE J2464, SAE J 2929 and others)
SANDIA, FreedomCAR, BATSO
QC / TT, JIS
VDA and others

Do you need proof of compliance with the european directives?
We can help you with the proof necessary in order to meet the
Low Voltage Directive (LVD, 2006 / 96 / EG)
General Product Safety Directive (GPS, 2001 / 95 / EG)
Radio Interference of Vehicles Directive (Automotive EMC 2004 / 104 / EG)
Directive for Approval of Motor Vehicles and their Components (2007 / 46 / EG) and others
Click here to download the PDF.

Mastering the challenges of electric mobility
SGS experts are actively working in the area of standardisation. Our testing and consulting services are targeted at the rapid technological changes within the field of electric mobility. We can support you with economically sensible product qualification concepts and our SGS global network.
Contact
SGS Germany GmbH
Hofmannstraße 50
81379 Munich
t +49 89 787475-100
f +49 89 1250406-4100

---

Related links

--------------------------