Medical devices – highest level of safety for patients and operators
The demands on medical technology are diverse – the devices and systems must be innovative, user-friendly, often compact, but above all, they must function safely. Whether for diagnosis, therapy, monitoring, or resuscitation – operators and patients rely on flawless and safe functioning under as many circumstances as possible. Use under a wide variety of environmental conditions poses great challenges to the safety of medical products, their resistance, and, of course, their usability.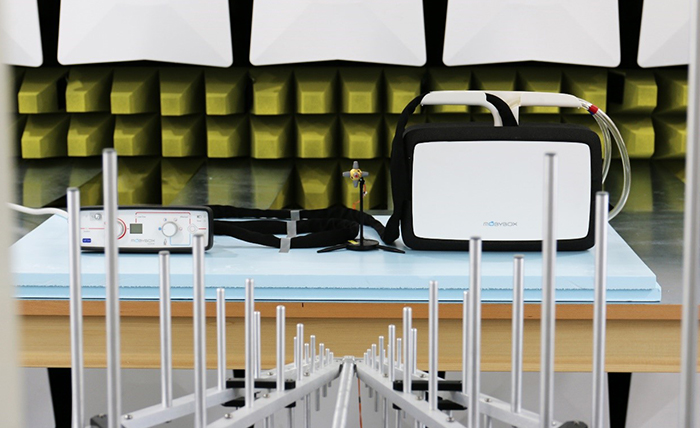 SGS supports you in the testing and certification of your medical devices and systems according to national and international standards and regulations. With our many years of experience and a broad international network of testing laboratories and certification bodies, we offer one-stop solutions for your products. SGS supports you with its laboratories, for instance in Munich and around the world, to comply with all requirements. Our accreditations according to DIN EN ISO/IEC 17025:2018 by DAkkS are also internationally recognized by ILAC (International Laboratory Accreditation Cooperation).
We offer the following services:
Product safety
Product and device safety tests according to the IEC/EN 60601/80601 series of standards for active medical devices and systems, taking into account national deviations and special features. An excerpt of our test spectrum can be found here.
Test programs for laboratory and measurement technology products according to IEC/EN 61010-1 and in-vitro diagnostics (IVD) products according to IEC 61010-2-101
Testing and certification according to IECEE CB procedures
US-NRTL certification according to ANSI/AAMI ES60601-1 and CAN/CSA-C22.2 No. 60601-1
Tests and design analysis during development phases

Gap analysis program for IEC 60601-1:2020 Amendment 2

INMETRO certification for access to the Brazilian market 

Testing programs for medical devices in domestic use (IEC 60601-1-11)

Testing for devices intended to operate in the emergency service environment, such as in ambulances, helicopters, or aircraft (IEC 60601-1-12, EN 1789, EN 13718, RTCA DO-160G)

Individual product safety workshops
Electromagnetic Compatibility (EMC)
In our EMC laboratory, with several shielded rooms and anechoic chambers (3 m, 10 m), expert test engineers and excellent equipment are at your disposal. We test all electrical and electronic devices and systems in medical technology, such as X-ray units, monitoring and diagnostic equipment, OR technology, and lighting.
Our portfolio for medical technology includes:
EMC testing according to DIN EN IEC 60601-1-2, including review and verification of test plans, risk analysis, and user manuals. Our immunity tests include verification of basic safety and essential performance, for which we follow the instructions from IEC TR 60601-4-2. In addition, we can provide simulators and measurement equipment for monitoring for a wide variety of device types.

 

Seminars on the content and correct application of IEC 60601-1-2:2014 (+AMD1:2020), including the preparation of test plans, EMC risk management, and national deviations between countries.

 

Testing of interference from RFID/EAS systems according to the latest test methods for "proximity to magnetic fields" (30 kHz, 134.2 kHz, 13.56 MHz) in conjunction with IEC 60601-1-2:2014 + AMD1:2020 and AIM 7351731.

 

Test program "out of hospital" for equipment and systems that can be used in a domestic environment and in an emergency (CISPR 25, ISO 7637-2, RTCA DO-160G).

 

Evaluation of "combined equipment" – medical devices and systems that use radio technologies to send or receive data. Here the following standards are applied: ETSI EG 203 367 with EN 301 489-x and, for instance, EN 300 220 or EN 300 328.

Testing for IVD and laboratory equipment according to IEC/EN 61326-1.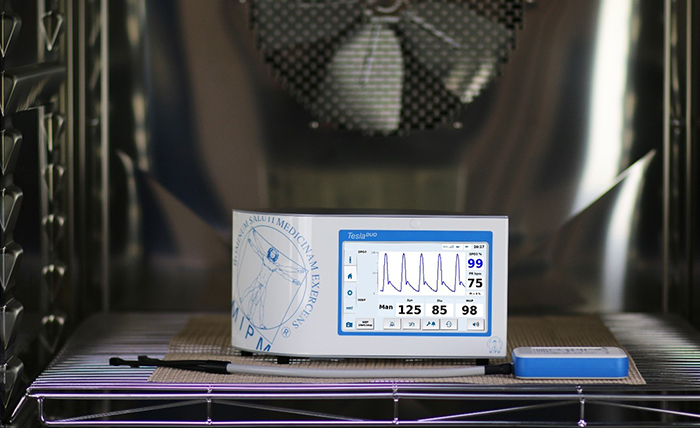 Further medical technology services of the SGS Group
Functional Safety (IEC 61508-1, IEC 61508-3)

 

Cyber Security (AAMI TIR57, AAMI TIR97, AAMI SW96, UL2900-2-1, IEC TR 60601-4-5)

 

Testing of Lithium-Ion and NiMH batteries according to IEC 62133-1 and IEC 62133-2

 

Packaging testing according to ISTA

 

Testing for biocompatibility according to ISO 10993 and ISO 18562

 

Environmental simulation: testing for mechanical, climatic, and corrosive influences such as IP protection class tests, leakage tests, transport tests, qualification of connectors, and connection technologies – 

further information

Chemical product testing for undesirable and prohibited substances, as well as testing according to the RoHS Directive

 
Learn more about our medical technology test spectrum.
Downloads:
Services Medical Devices (PDF)
Medical Device Services – Leading global testing & certification solutions (PDF)
Saving lives with the right ventilator for critical care patients (PDF)
Contact:
Armin Hudetz
Fon: +49 (0)89 787475-133
Fax: +49 (0)89 1250406-4100
E-Mail: This email address is being protected from spambots. You need JavaScript enabled to view it.

Customer Service
Fon: + 49 89 78 74 75-222 
E-Mail: This email address is being protected from spambots. You need JavaScript enabled to view it.
Related links

--------------------------