On board EMC
EMC compliant board design saves time and additional coast for redesign, filtering and shielding. Due to the high complexity of modern PCBs, the EMC-compliant design must be based on a systematic approach from the early design stage, including different analysis methods. This allows to identify the most relevant noise sources, coupling paths and radiation mechanisms, in order to take effective and cost-saving measures. We offer our EMC consulting service overall the product development process.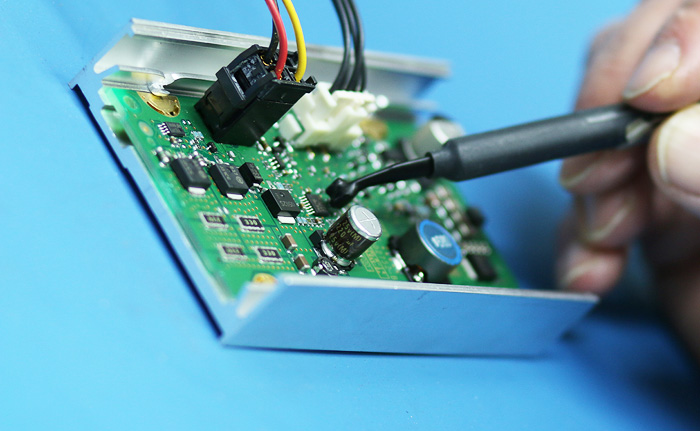 Tags: EMC simulation, EMC consulting Germany, EMC expertise, EMC testlab, Munich, Germany, Europe
EMC Consulting / EMC Analyses and EMC-Simulation
Well visible: propagation effects on the surface and the leads. Design to Cost and Good Time to Market are leading you to success. This only works with quality right from the beginning! Therefore the EMC-Simulation is playing a key role. No matter whether system-EMC or Board-Layout - we advice you also on the base of simulations with Concept, P-Spice and other proved tools.
More Information: