Automotive / Traffic Engineering / e1-Accreditation
Automotive / Transport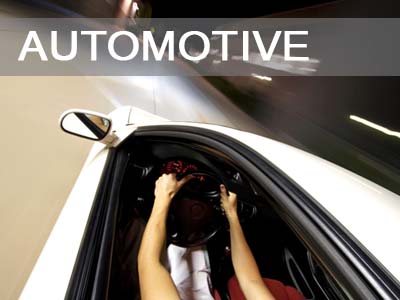 The consistently growing content of electronics in motor vehicles makes increasingly complex demands on quality and quality assurance.
Our Services
We assist you with a wide and varied portfolio of services such as in the fields of
Information on other Automotive Services such as Sourcing, Quality Inspections, Car Interior Material Testing, Failure and Damage Analyses, ... can be found here. Please click to Automotive Service.
Our Accreditations
We are accredited as a Testing Authority for all relevant fields of expertise according to DIN EN ISO/IEC 17025 and are active in the respective standardization bodies. In addition, SGS is a Development Member of AUTOSAR.
As a matter of course we cover all requirements to the ISO 26262, for example via Safety-Assessments and Safety-Audits. Gladly we also act as Safety Manager for you.


Your Benefits
Our services are provided in the form of a one-stop shop. There is no need to cover long distances between laboratories and specialized disciplines as almost any test can be carried out on location. In addition to product validation tests, our expert engineers will handle your approval formalities within the scope of legal acceptance procedures ("e1/E1 approvals").
We are not only consulting supplier for requirements of the established standards, but we also provide court-proof certificates with regards to product safety.

Co-design of actual and future standards concerning the state-of-the-art is essential for us. Among other things regarding to ISO 26262 we are active in the corresponding German standardisation committee (German ISO-Group to TC22/SC3/WG16).

Naturally, we also possess in-depth expertise in the field of electric mobility – the networked consideration of Functional, Electrical and Chemical Safety is a standard approach we use in this field. For further information on E-mobility / Electric Mobility, please click here.


Contact
Munich:
Tel. +49 89 787475 -283/ -288
This email address is being protected from spambots. You need JavaScript enabled to view it.

Office Dortmund:
Tel. +49 231 9742 – 7323
This email address is being protected from spambots. You need JavaScript enabled to view it.

Office Stuttgart:
Tel. +49 711 9070 2674
This email address is being protected from spambots. You need JavaScript enabled to view it.