RFID Testing
You need regulatory compliance testing of RFID products according to the European R&TTE
Directive (1999/5/EC) or the US regulatory requirements of the FCC to allow market entry in the EU or the USA?
The Center for Quality Engineering (CQE) of the SGS Germany GmbH is ready to support the needs of our clients developing RFID products. CQE offers a wide range of accredited
regulatory compliance test services for RFID products.
Our RFID Testing Portfolio:
Europe (band specific):
13.56MHz band (ETSI EN 300 330)
865MHz band (ETSI EN 302 208)
2.45GHz band (ETSI EN 300 440)
USA:
915MHz band (FCC 47 CFR Part 15)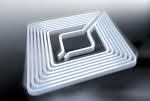 ---

Related links

--------------------------