EMC Test Range up to 40 GHz
EMC Test Center / EMC Testlab
In our EMC testlab in Munich, Germany we have serveral semi anechoic chambers and shielded test chambers in which we can carry out EMC measurements up to 40 GHz and with field strengths up to 600 V/m.
Our EMC lab is able to perform EMC tests for components, subsystems as well as for big systems like tractors, crawlers or industrial machines. In addition our experienced EMC experts can help you in the case of EMC problems with the EUT during the test.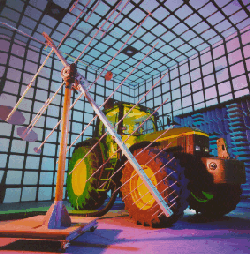 In our accredited EMC testlab we perform EMC-tests according to several standards like:
DIN / EN (z.B. EN 55022, EN 55024, EN 300386, ...)
IEC (z.B. IEC 61326, IEC 60601-1-2, IEC 61000-x-x,...)
ISO 11452
CISPR 25, CISPR 11, CISPR 22
MIL-STD-461
RTCA/DO-160
...
More Information:
Automation of CAN BUS Signal Evaluation and Logging
Logging and evaluating all data from a CAN Bus allows a complete documentation of the test result already during measurement. All CAN Bus signals will be collected real-time in relation to the test parameters. This results in a shorter qualification time, simplified trouble-shooting and cost saving.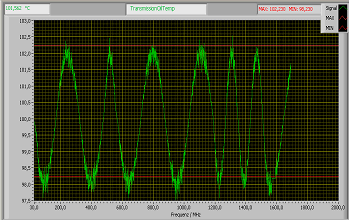 More Information:

Tags: EMC-testlab, EMC-Testcenter Europe, Germany, Standards IEC 60601, GR-1089, IEC 61000, MIL-STD-461, RTCA/DO-160, CISPR 25, CISPR 22, IEC 61326, EN 300386, 55024, 55022, 55011, ...